Thank you for browsing our website, here are some matters that should pay attention to you before the choose and buy.
Industrial Commercial Water /20HP water Cooled Chiller / TF chiller-20hp-WC


TF-Chiller central chillers provide factory-wide cooling solutions for you. We offer both air cooled central chiller and water cooled central chiller for option.
For central chiller projects, we offer expert-level solutions and commissioning service.
All machines can be customized, such as high pressure water pump replacement, stainless steel, titanium pipe material, corrosion protection.

We have equipped the machine with mechanical parts from panasonic of Japan, alco of America and schneider of France to ensure the machine is efficient and stable.
we are professional,and we do can help your businessment to make contribution.
Technical Specifications:
●188684BTU
●380V 3phase
●Max flow rate: 416L/min
●Inlet/outlet size: 50mm/DN50 (NPT threaded)
●Water tank capacity: 58usgal
●Water temperature range: 41-77F (5-25℃)
●Charged with R-22 refrigerant
●Weight: 1322lbs
●Dimensions: 68"x31"60"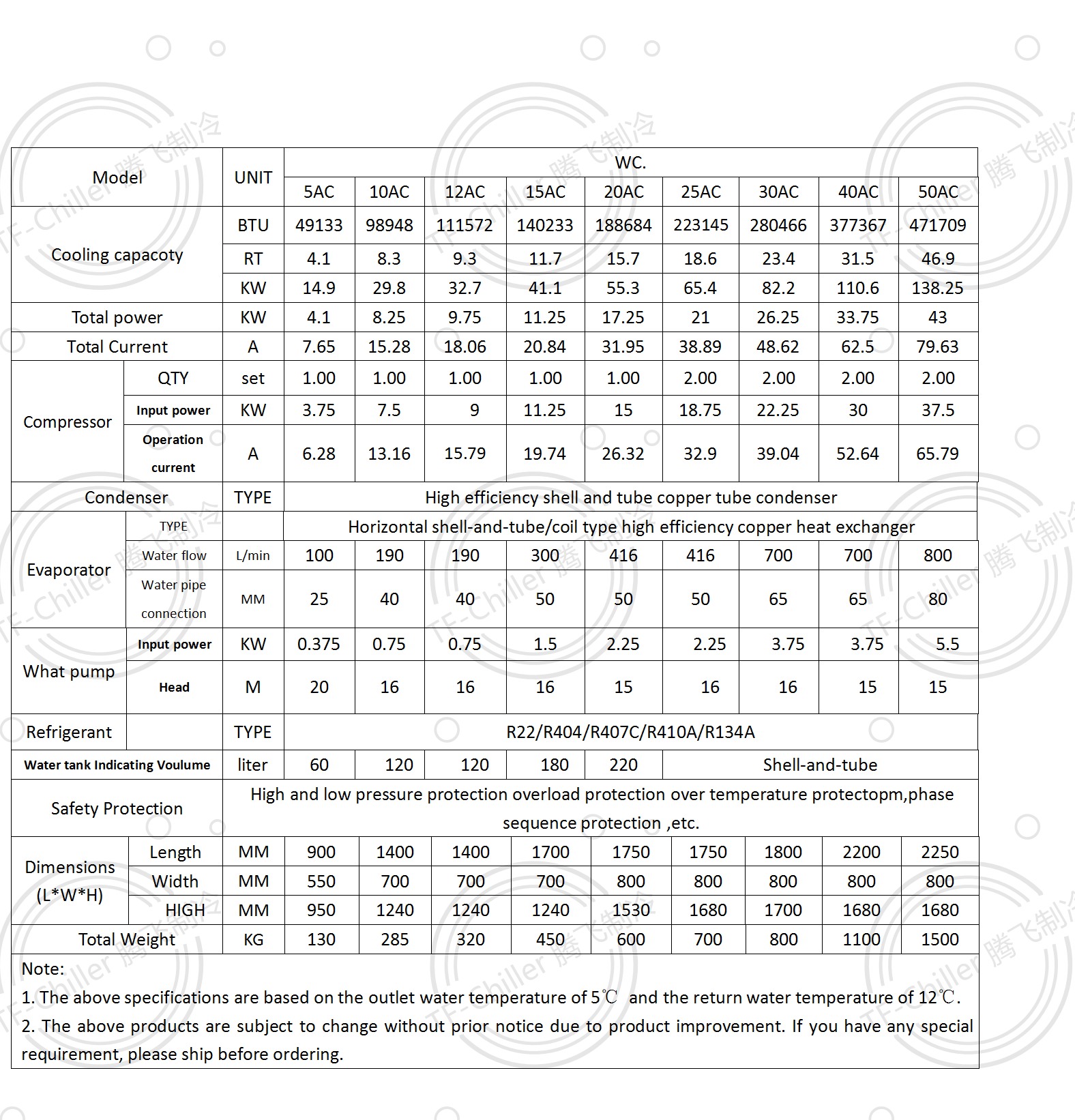 Here is a list of industries covered by TF-ChILLER (TENGFEI)products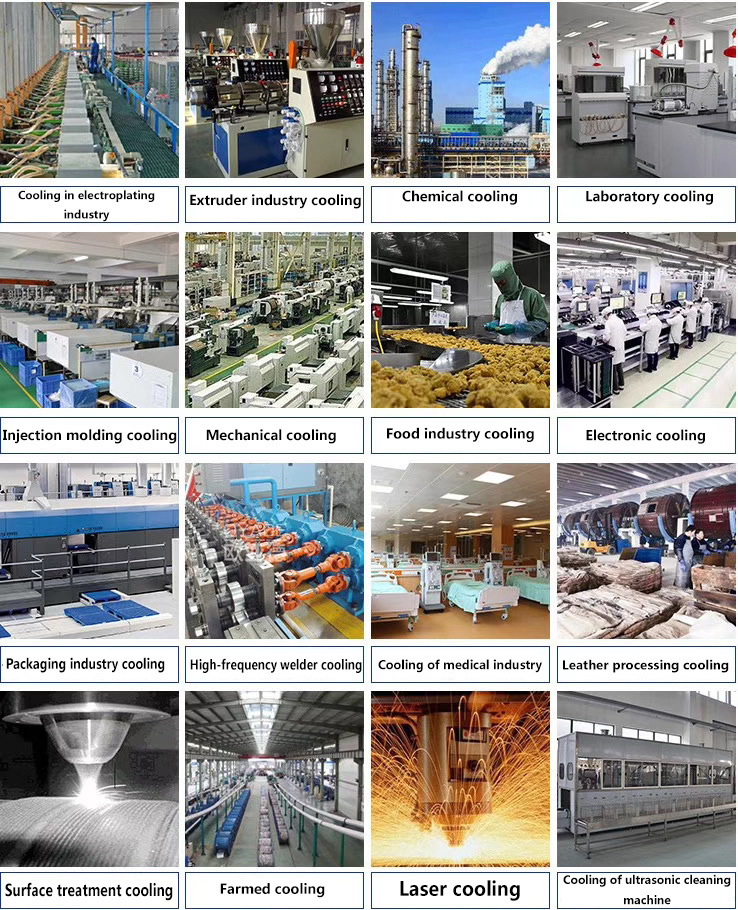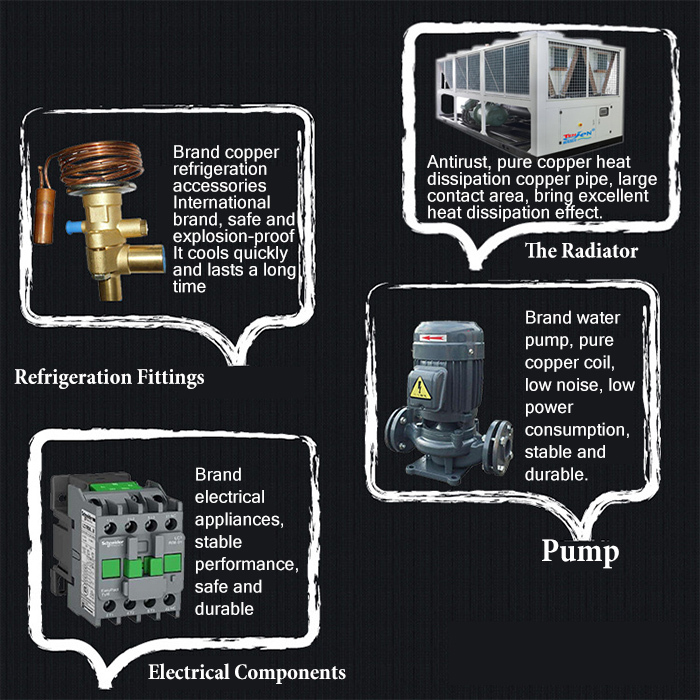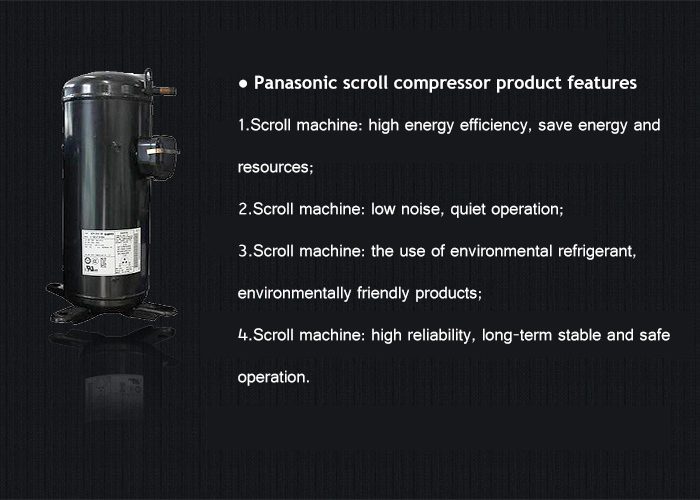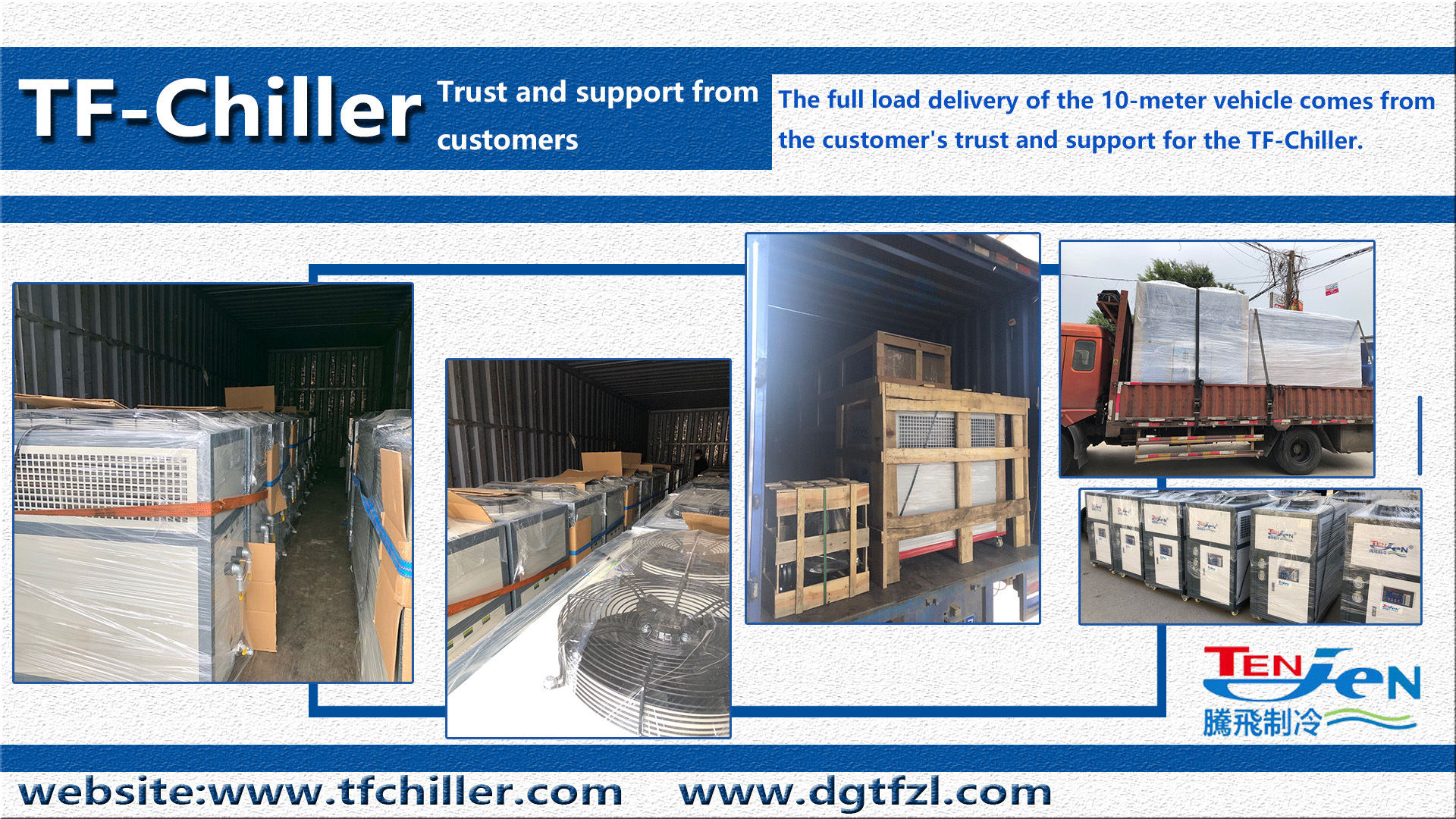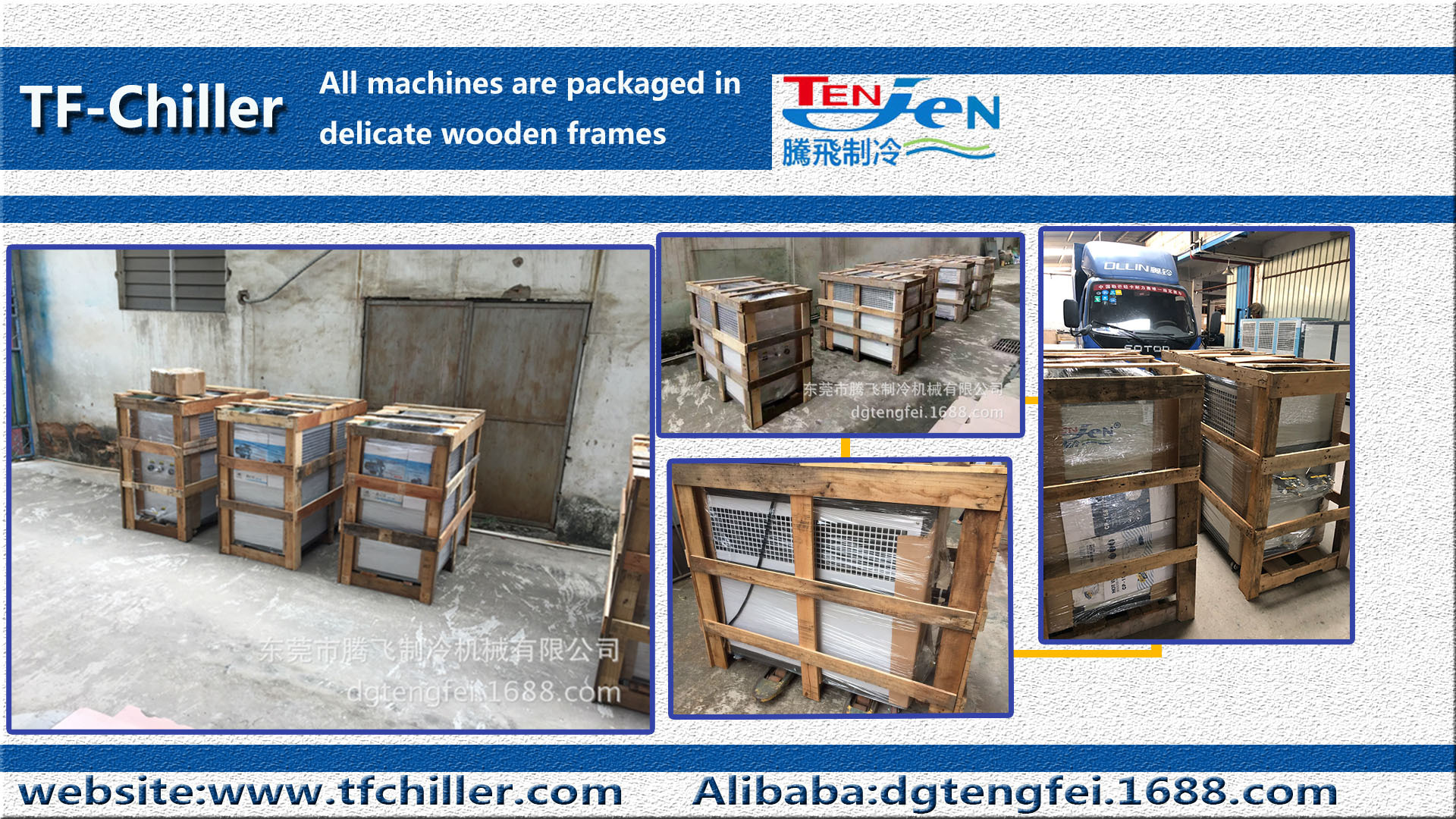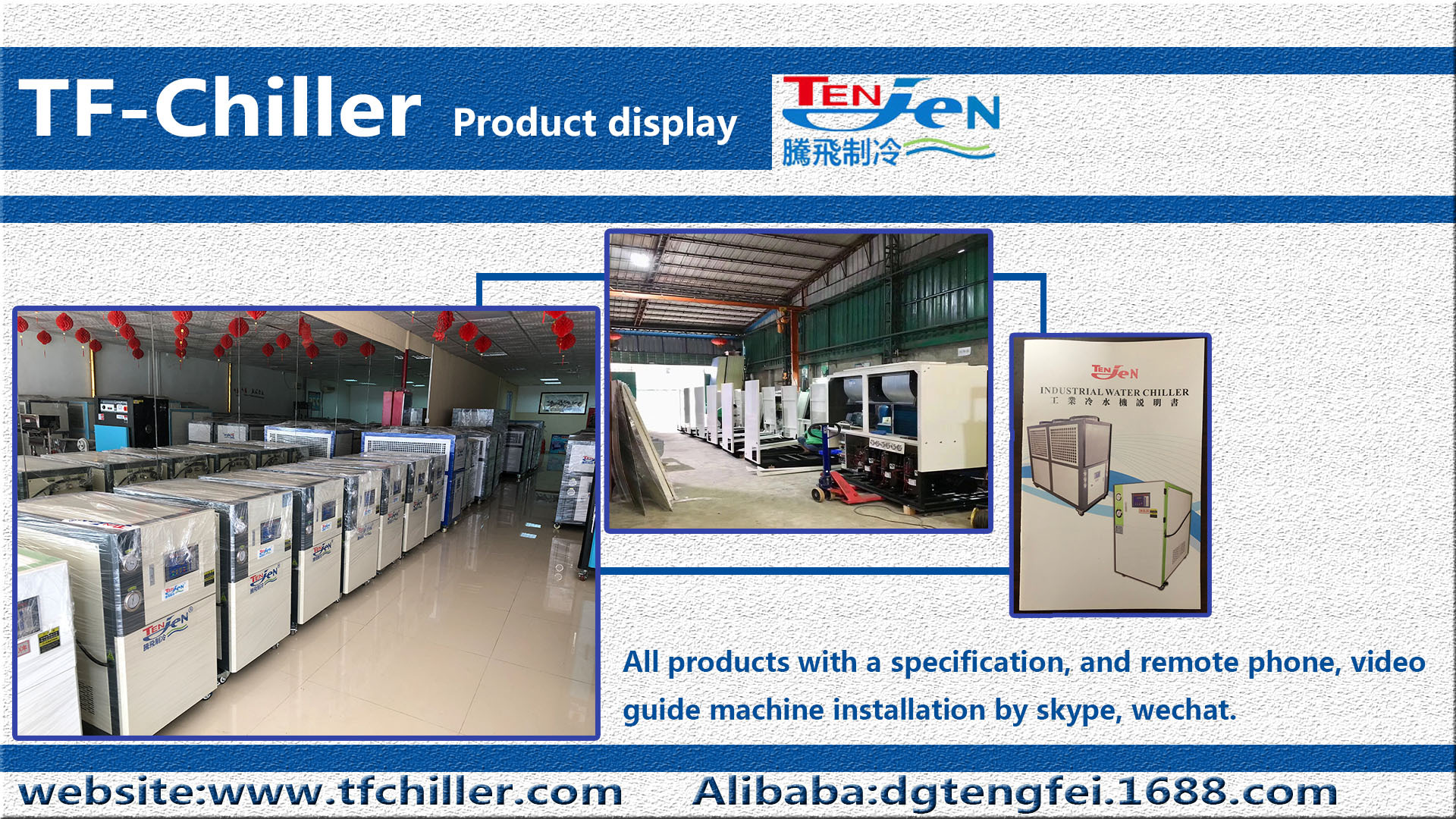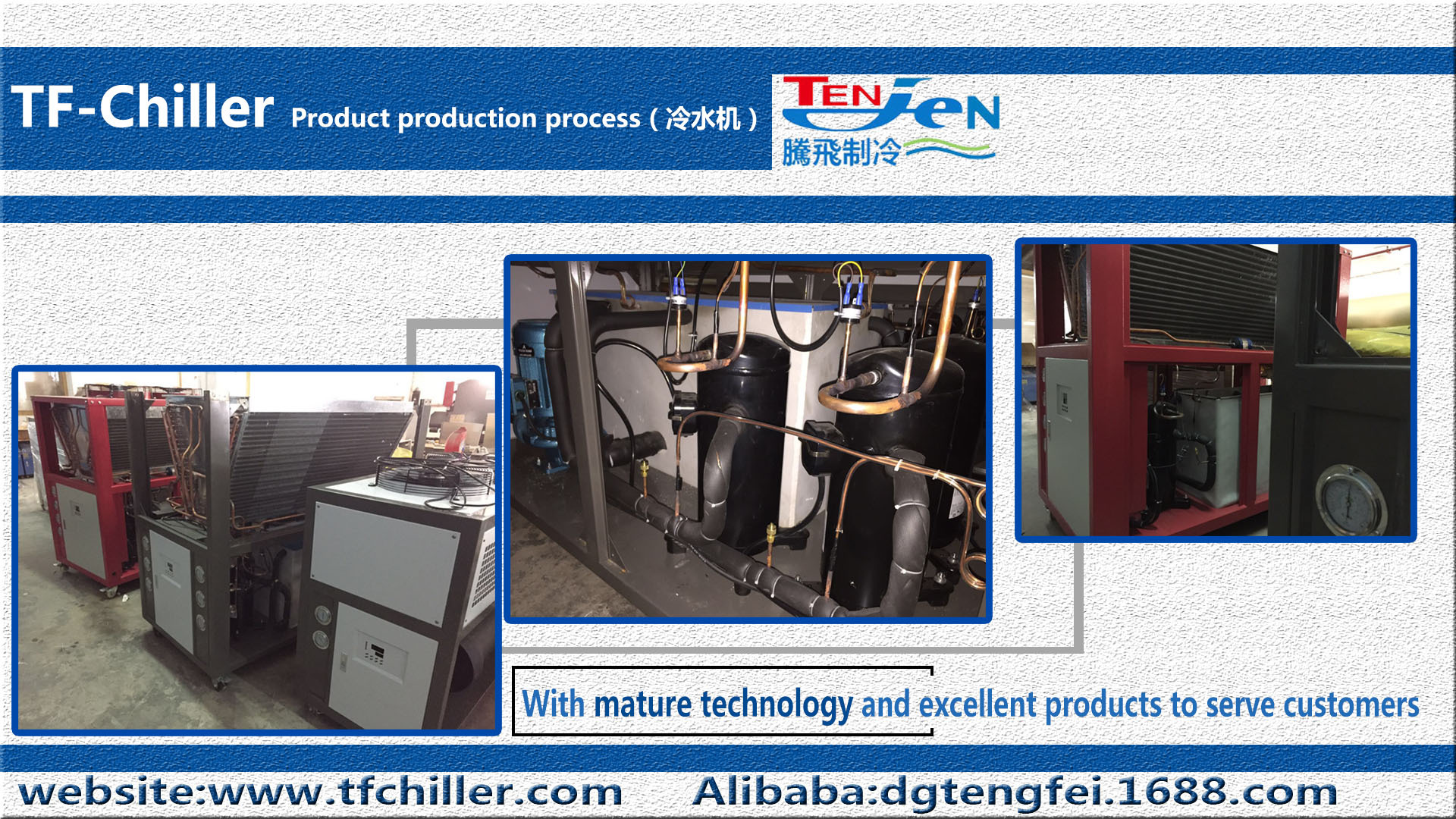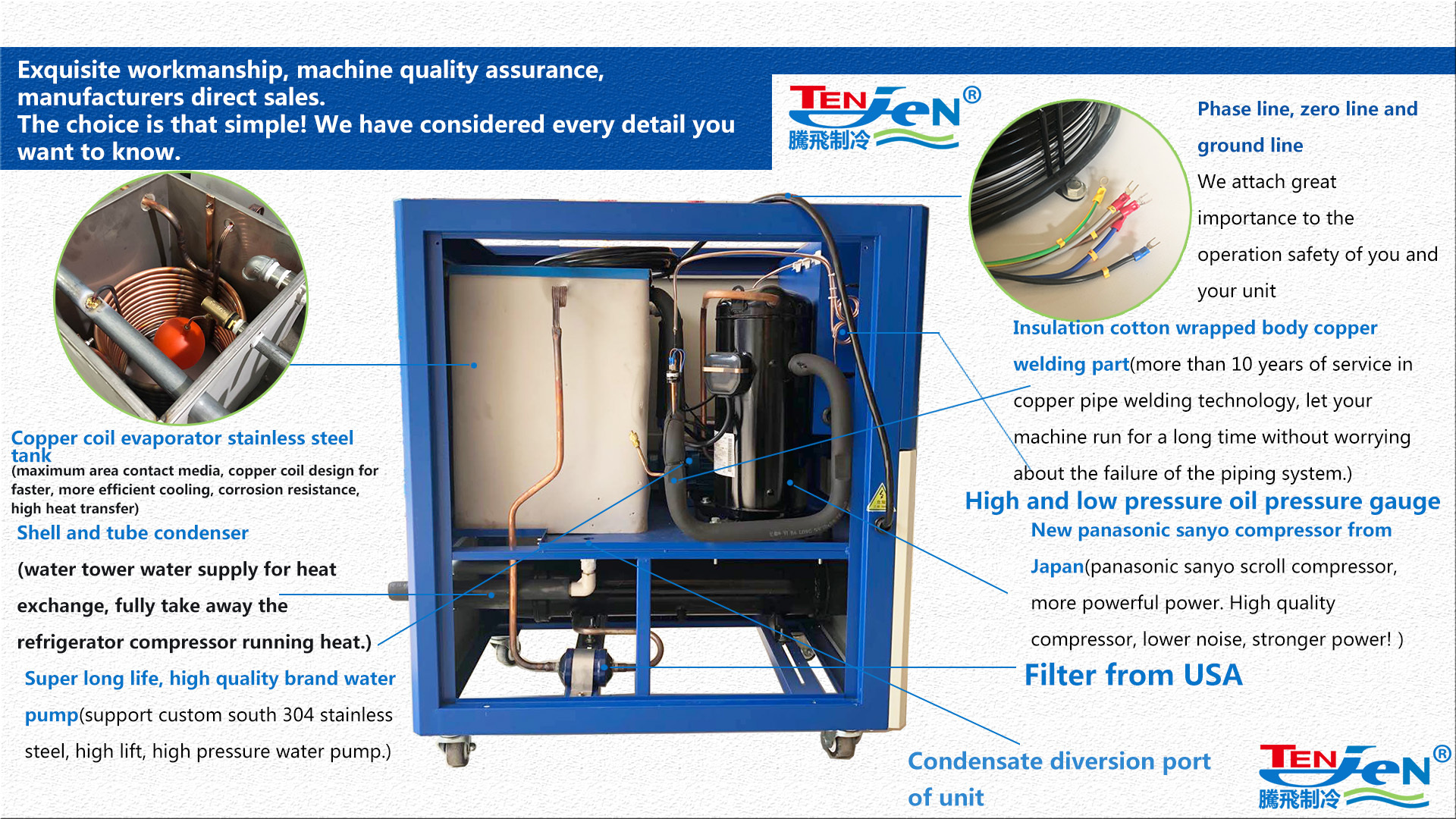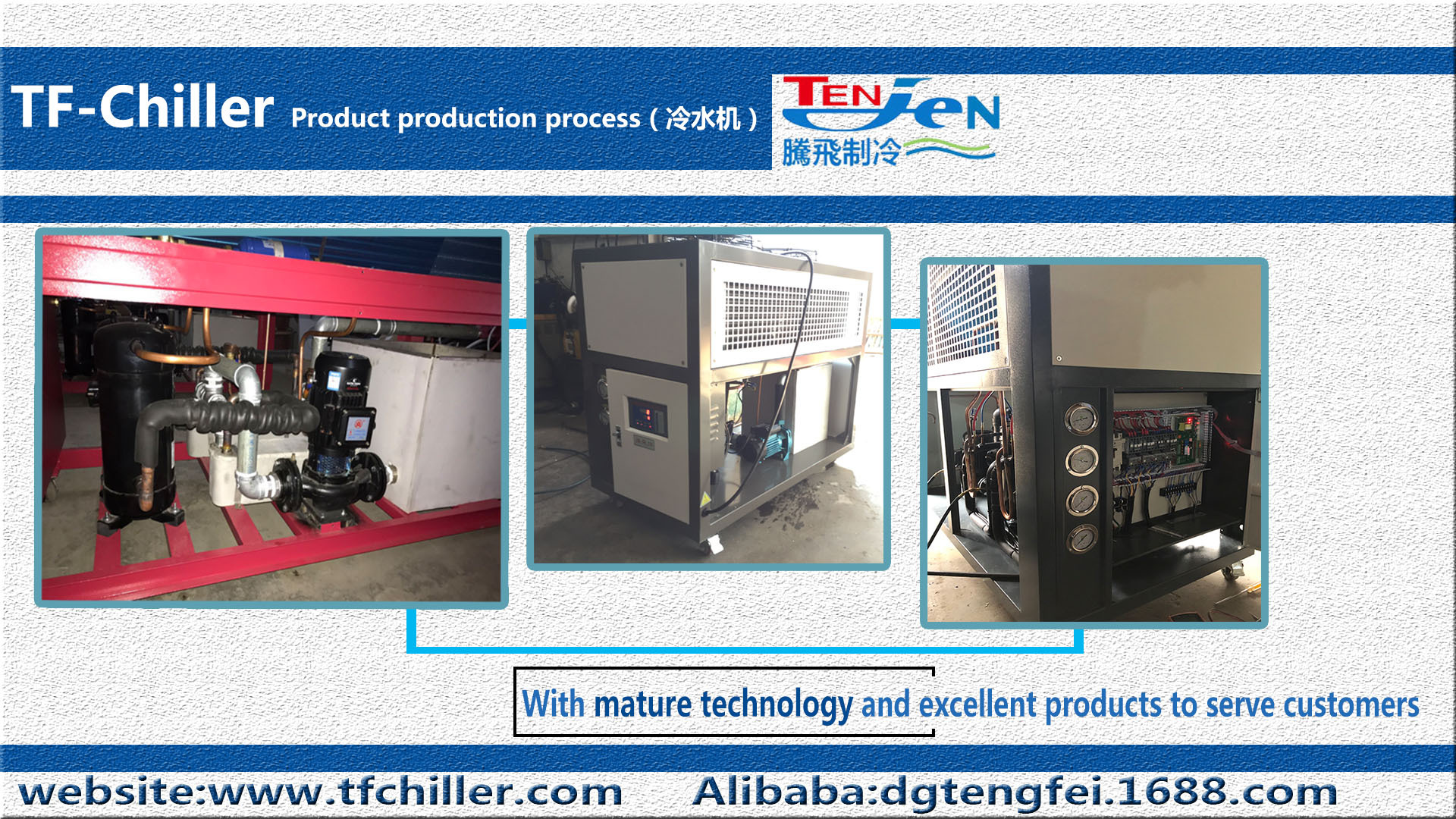 WHY chosse our factory:
Established in 2001, TENG FEI Refrigeration Equipment Manufacturing Co., Ltd is a professional manufacturer and exporter that is concerned with the design, development and production of industrial and commercial air conditioner refrigeration equipment. We are located in Dongguan city, China, with convenient transportation access. All of our products comply with international quality standards and are greatly appreciated in a variety of different markets throughout the world.

Recent Reviews ( 2 )
ByCharlesFriday, 13 March 2020
We make PP and PE plastic particles. Water temperature has not been able to control, fortunately, the chiller. Anyway, thanks to boss for his advice on the normal operation of our whole production.
ByMatthewThursday, 20 February 2020
Injection molding machinery manufacturers really need water chiller to maintain the temperature of the water source in the factory. It really helped.
Customers Also Viewed 他们在看

Your cart is currently empty.